Loaded Boards Longboard Video with an FK5 Remix
Check out this dope longboarding video set to FK5's remix of Badboe's "Funk In The Air"!!! Really cool moves by Nick Escamilla & funky beats by Fort Knox Five – the perfect combo:
One who can adapt is one who can survive. Nic Escamilla is all about adaptation. Ever since he picked up his Fat Tail he has been stoked on the flow of a hybrid style. He combines the beauty of longboarding with balls to the wall street skate persistance. There is no right or wrong way to skate, just adaptation.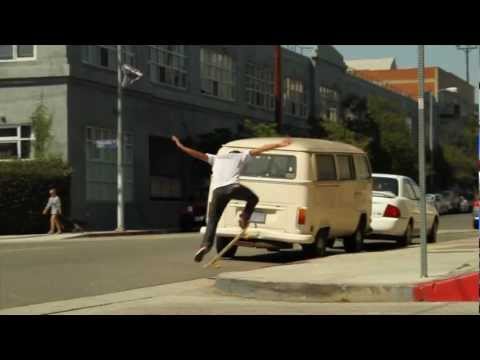 Set up: Loaded Fat Tail flex 1, Paris 150's, 86a yellow Fat Frees, Rip Tide bushings
Song: Funk in The Air (Fort Knox Five Remix)
Artist: BadboE
Album: Break the Funk Remixed
Filmed by: Adam Stokowski and Dustin Hampton
Edited by: Dustin Hampton